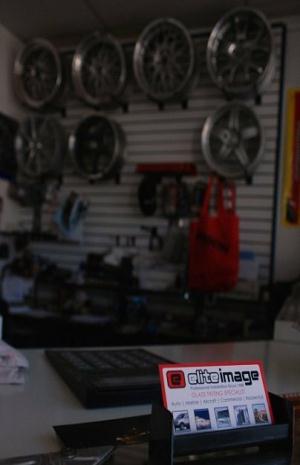 B.E.B, Owner of Elite Image, began his tinting career in San Diego in 1988. When he founded Elite Image, he did so with one primary goal in mind: Provide his customers with Elite Service and an ELITE IMAGE.

Committed to community involvement, Elite Image has trained and mentored numerous installers and have extended their training to other window tinting businesses in the San Diego area.

Elite Image prides themselves on providing exceptional service.  Our sales advisors are highly knowledgeable in the window film and automotive industry and our Installers are highly experienced, with at  least 20 years experience individually, exhibiting extraordinary attention to detail. Elite Image staff members are REAL PEOPLE that can almost always relate to their customers.

If you are looking for someone who takes pride in their work and genuinely care about their customers - LOOK NO FURTHER!

There is a reason why Elite Image has survived two recessions since 1993 - we'll let our work speak for itself!

For exclusive discounts and current specials, "LIKE" us on Facebook!

Phone: (619) 563-6610 or (858) 292-4980